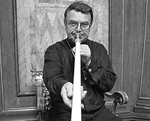 ARMIN ROSIN_trombonist
After twenty years as the first trombone soloist in the Symphony Orchestra of Bamberg and the Radio Symphony Orchestra of Stuttgart, he became university professor of trombone at the Superior School of Music of Stuttgart in 1980, where he has also taught chamber music to wind instrumentalist.
He ranks a special position as pioneer of the modern repertoire among trombone soloist worldwide. In the seventies, he made the very first trombone concerts record, then it followed fifteen more recordings, including some of the sixty compositions which were written for him.
His commitment and interest for the instrument, which he also introduced in the concert halls, and for contemporary music earned his inclusion in the Riemann Dictionary of Music, as well as his position of permanent member of the Academy of Arts and Sciences of Munich.
He has worked under the under the guidance of grand music masters such as Sir Georg Solti, Herbert von Karajan, Karl Böhm, Sir John Barbirolli, Sir Neville Marriner, etc.
Critics think that Professor Rosin is the most important trombone soloist in Europe. He has toured all around Europe, Korea, Japan, China, The United States, Africa, Israel, etc.
His students at Superior School of Music of Stuttgart come from fifteen different countries and they are playing now in the first orchestras in Germany, Israel, Japon, etc.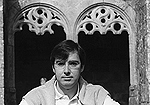 JOSEP VICENT GINER_organ
Organist and harpsichord player, born in Denia in 1970. He began his organ studies under the guidance of Dutch professor Rynko Ottes and continued his education at the Conservatoires of Barcelona and Murcia with professors Josep Mª Mas i Bonet (organ) and Javier Artigas (harpsichord), and at the Faculty of Music and Dramatic Arts in Vienna (Austria) with professor Michael Radulescu (organ) and Karl Östereicher (conducting).
He finished his higher studies of music, obtaining the highest marks in both organ and harpsichord specialities, and winning the Special End of Study Prize for organ at the Liceo de Barcelona Conservatoire, which should be particularly mentioned, as well as the second prize of the Concurso Permanente de Jóvenes Intérpretes organized by the Musical Youth of Spain in Seville, in 1992. He also obtained the academic degree of "Magister Artium" from the University of Vienna with a "Cum Laude" distinction, and the Prize for Artistic Excellence conferred by the Austrian Ministry of Science and Culture.
He is invited regularly to take part as solo organist and harpsichord player at festivals, both in the Iberian Peninsula and in the rest of Europe, where his repertoire includes renaissance, baroque, romantic, contemporary and chamber music. He is conductor of boys' choirs in Denia and Pedreguer. He has made recordings for Spanish radio stations such as Radio 2 Clásica, Canal 9 and Cataluña Música, WDR 3 and others.
At present he is recording a collection of seven compact discs for Producciones Ciutat Barroca titled "Colección Instrumento Rey", the first of these CD's was devoted to the romantic period, and recorded playing the grand organ of Cavaillé-Coll of the Basilica of Santa Maria del Coro in San Sebastian.
He is a member of the chamber ensemble Academia Arcadia and of the Joan Baptista Comes Trio. He plays with the Orchestra of Valencia and the Galician Royal Philharmonic Orchestra on a regular basis. He is the artistic director of the international organ festival which is held each year in the Church of la Santa Cruz in the town of Pedreguer, province of Alicante. He is a lecturer in music aesthetics and history at the Music Conservatoire of Valencia.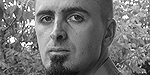 DANIEL OYARZÁBAL_organ
Daniel Oyarzábal was born in Vitoria-Gasteiz in 1972. He started his musical educations when he was five. After his percussion and piano studies at "Jesus Guridi" Conservatory in Vitoria, he directed his career toward ancient music and eventually got an Honous Prize in the superior grade of harpsichord and organ with Javier Sarasúa and Jose Iganacio Sanz. He moved to Vienna to study organ and historical instruments with Thomas Schmögner at the Konservatorium der Stadt Wien and then he graduated in harpsichord with Patrick Ayrton and took postgraduate qualification in organ with Jos van der Kooy in the Koninklijk Conservatorium of the Hague.
In 1991, he was Finalist and Special Prize in the Muestra Nacional for Young Interpreters in Ibiza; in 1998, he obtained the First Prize in Improvisation in the International Music Contest of Rome; in 2001, he became one of the semi-finalists in the First Edition of the Concorso Internationale di Organio di Battipaglia (Naples); and in September 2002, he won the Third Prize in the XIX edition of the prestigouis International Organ Contest of Nijmegen (Holland).
Oyarzábal has participated in many concerts and festivals such as the "Religious Music Festival of cuenca", "Festival Bach", "San Sebastian Musical Fortnight", "Saint Anna Baumgarten International Festival of Contemporary Organ", "Schoenberg Festival of Viena" and "Organ Festival of Westerkerk, Amsterdam", among others. He has also collaborated with the Symphonic Orchestra of Bilbao and euskadi, Capilla Peñaflorida, Viener Moteten Chor, Merlin Ensemble (Europe Chamber Orchestra) and Ensemble en dulci jubilo, giving concerts in France, Germany, Switzerland, Holland, Austria, Finland, Norway, Sweden, Italy and Japan.
He collaborates, on a regular basis, in the diffusion of contemporary music, as well as in the premiers of works form nowadays compositors; he is also the artistic director of the "Autumn Organ Festival of Álava" for youg interpreters.
At present, Daniel Oyarzábal, regularly attends "Hans Fagius" classes in Copenhagen in order to perfect his Bach repertoire, and Pieter van Dijk's classes in Amsterdam to perfect the repertoire previous to Bach and the XX century music.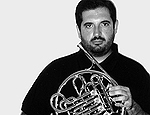 LUIS F. DELGADO PEÑA_horn player
Native of Malaga, where he studied at the Superior Conservatory of Music, then he futhered his studies at the National Versailles Conservatory (France) with professor Daniel Bourgue (tube soloist of the Paris Opera), eventually he obtained a First Prize and End of Study Honour Prize.
In 1992 he was awarded by the National Musical Youth of Spain and a year later he was invited as solist to the French Horn Colloquy, held in Bordeaux.
Together with orchestras such as Versailles Conservatory Or., City of Malaga Or., Manuel de Falla Or. and Passau University Or., he has performed Telemann Suite for tubes, Haydn Concert for two tubes, Mozart Concert nº 2, 3, and 4 for tube and Haydn Concierto nº 1.
Related to his work in orchestras, he has been the principal horn player of the Ciudad de Malaga Orchestra and the Mediterranean Youth Orchestra, he has also collaborated with the RTVE Orchestra, the Orchestra of El Gran Teatro del Liceo de Barcelona, City of Granada Orchestra and the Baroque Orchestra of Sevilla.
He is a member of different chamber associations and he has played as soloist for countries such as France, Italy, Germany, Holland, Tunisia and Norway.
At the present, he has got the professorship of tube at the Superior Conservatory of Seville, and collaborates regularly with the Real Symphony Orchestra of Seville and Orchestra of Cadiz.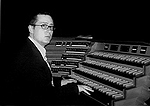 MIGUEL ÁNGEL GARCÍA_organ
Miguel Angel García was born in Puente Genil (Cordoba), he started his music studies at the Superior Music Conservatory of Cordoba. Then he moved to Sevilla, where he studied organ under the guidance of José Enrique Avarra, and learned composition with Manuel Castillo at the Superior Conservatory.
In 1991, he obtained the Higher Diploma of Organ and was entitled as Music Theory Professor. Likewise he won, unanimously, the First Honour Prizes of Organ and Harmony Teaching.
He has given numerous recitals in Spain, Germany, Italy and Portugal, both as a soloist and as a member of chamber associations. He normally collaborates with the Real Symphonic Orchestra of Sevilla and the Orchestra of Cordoba.
He is the artistic director and co-ordinator, among others, of the Cycle of Historical Organs in Lucena and the Cycle of Organs in Montilla, both of them in the province of Cordoba, as well as the Cycle of Organ Concerts in Almonte (Huelva), and the Cycle of Organ in Chiclana de la Frontera (Cádiz). He is also responsible for the organ in the cycle "Música de Cuaresma" organised by Fundación Municipal de Cultura del Excelentísimo Ayuntamiento of Cádiz.
Besides, he was professor in the Harmony Department of the Superior Music Conservatory of Sevilla for eight years. At present, he is professor of Organ at the Professional Conservatory "Cristóbal de Morales" of Sevilla and entitled organist of the "San Lorenzo" Church in the same city.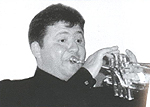 FRANCISCO MARÍ_trumpet
He was born in Valencia in 1963. He studied music at Superior Conservatory of Music of Valencia, with professors Asensio Magraner and Vicente Prats. He finished his studies obtaining the highest qualifications and the Special End of Study Prize.
In 1982 he won the selection procedure to fill the position of trumpet soloist of the City of Valladolid Orchestra; in 1984 he obtained the position of trumpet soloist of the Alicante Band and later the same position in the Orchestra of Valencia.
It regularly participates in prestigious congresses and contests such as Bremen's and Munich's.
He has collaborated as soloist with the following orchestras: Symphonic of Galicia, City of Palm, City of Valladolid, Orchestra of Cadaqués, Virtuosos of Moscow, Orchestra of the Mediterranean, Chamber Orchestra of Andalusia.
Likewise, he plays in the chamber music cycles of the Palau de la Música in Valencia.
He is a lecturer in music in several Spanish cities – Murcia, Alicante, Valencia, Jaen, etc.
His repertoire includes the most important trumpet concerts of the baroque, classical, romantic and contemporary periods.
He is member of the chamber group "Cuarteto Scarlatti".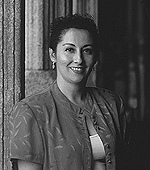 PILAR CABRERA_organ
She was born in Granada in 1964 and started her music studies when she was six under the guidance of her parents. She combined music with ballet studies.
Pilar Cabrera has been fully devoted to concert activity. She has performed as soloist, with trumpet, percussion, brass wind, chamber orchestra and symphonic orchestra.
In 1981 she was appointed the outstanding young concertist of the year and received the First Medal of the Musical Youth of Granada. In 1984 she won the first Organ Prize in the Permanent Contest of Young Interpreters organised by the Musical Youth of Spain.
She became a pianist under the guidance of Rosa Sabater, Tamas Vesmas, Gloria Emparan and Alfredo Gil. However, it would be the organ the instrument that she would devote all her attention. Among her organ professors we could highlight: Montserrat Torrent (Barcelona), Daniel Roth (Paris) y Rosalinde Haas (Frankfurt am Main).
In 1989 she obtained the "Diplom der künstlerischen Abschlussprüfung" of organ in the Robert Schumann Düsseldorf Higher School of Music with the highest qualifications.
In 1986 she made the first record of the grand organ of Blancafort, with four manual keyboards, Organo del Sol Mayor de Marbella.
The Pilar Cabrera´s CD with Motette label, Die Sonnenorgel von Marbella, whose first copy was dedicated to their Majesty the King and Queen of Spain, has received an international critical acclaim. At present Pilar Cabrera is the organist of the grand organ of Blancafort, Organo del Sol Mayor de Marbella in the Church of our Lady of the Incarnation of Marbella.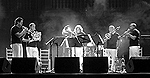 SPANISH BRASS_
Luur-Metalls
In 1989, five Spanish musicians created an innovative, eclectic musical project which has been developed throughout the years in fields such as interpretation, pedagogy, and the creation of music. Currently, they are touring all over the world, teaching courses on chamber music and making recordings.
The repertoire is one of the most carefully thought out aspects of their performances, together with the staging. SPANISH BRASS "Luur-Metalls" are also committed with the creation and development of new music, working together with well-established as well as with young, promising composers.
SPANISH BRASS "Luur-Metalls" perform concertante works with orchestra, one of their highlights being the European premiere of Karel Husa´s Concerto for Brass Quintet and Orchestra, with the Orquesta Ciudad de Granada, conducted by Josep Pons. With the same orchestra and conductor they presented the world premiere of Couleurs du Temps, by the prestigious composer Maurice Jarre.
In 1996, they won First Prize in the Sixth International Contest for Brass Quintets "Ville de Narbonne" (France), which is considered the most prestigious of its kind.
They have released five CDs.
SPANISH BRASS "Luur-Metalls" have participated in important events, such as: Festival Internacional de Música de Santander (Spain, 2000), Lucerne Festival (Switzerland, 2001), Bonner Herbst (Germany, 1997), New York Brass Conference (USA, 1997, 1999), Muzyka Statym Krakowie (Poland, 1997), Festival de Musique de Radio-France (France, 1996), Festival Internacional de Música y Danza de Granada (Spain, 1996), Great American Brass Band Festival (USA, 2001), Festival Internacional de Música Contemporánea de Alicante (Spain, 1998, 2001), Cheju Summer Festival (Korea, 2000), y Schleswig-Holstein Musik Festival (Germany, 2002), among others.
They have founded the SPANISH BRASS Academy, where they give lessons to musicians from all over Spain. Their members have been teachers at different International Brass Academies.
COMPONENTS
CARLOS BENETÓ GRAU_trumpet
JUANJO SERNA SALVADOR_trumpet
MANUEL PÉREZ ORTEGA_horn player
INDALECIO BONET MANRIQUE_trombone
PEDRO CASTAÑO CASTAÑO_tuba

Ignacio Ribas was born in Valencia, he studied piano, clavicembalo and organ at the Superior Conservatory of Valencia and Barcelona.
Under the guidance of Monserrat Torrent, he deepened organ techniques and he was awarded in the National Musical Youth Contest, held in Gerona in 1988. He also obtained the Prize of Spanish Music Interpretation "Andrés Segovía" in Santiago de Compostela, 1990.
From 1990 to 1998, he undertook diverse specialised courses with professors M. Guyard and Jean Boyer (French music), H. Meister and Michael Radulescu (integral of J. S. Bach music), Guy Bovet and Montserrat Torrent (Iberian music) and Zsigmond Szatmáry (contemporary music).
As soloist or together with different choral or instrumental groups, he has participated in many concert series and international festivals in Spain, Switzerland, Italy, France, Germany, Portugal, Canada and the United States.
At present he is organist in the Church of Sant Esteve, in Andorra la Vella and in the Cor Nacional de Pepits Cantors of Andorra, where he has been a resident since 1993 and where he has been engaged in his didactic activities. He is the artistic director of the musical activities at the Fundació Amics dels Orgues de les Valls d'Andorra since it was started in 1999. In 2002, he created the Academy of Cotemporary Organ, whose members are prestigious organists and it is held in Andorra every year.